Proseminar Media Informatics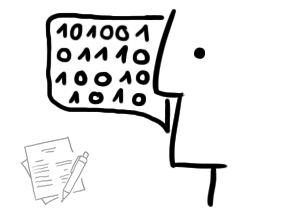 Lecturer: Prof. Dr. Hußmann, Prof. Dr. Schmidt, Prof. Dr. Mayer
In charge: Jingyi Li, Francesco Chiossi, Sophia Sakel, Kai Holländer, Carl Oechsner, Bettina Eska, Julian Rasch, Florian Lang, Jacob Karolus, Jesse Grootjen
Hours per week: 2
ECTS-Credits: 3
Modul: 14.4: Seminar zur ausgewählten Themen der Informatik (für Bachelor Medieninformatik)
12.1: Seminar zur ausgewählten Themen der Informatik (für Bachelor Informatik)
---
---
News
01.02.2022:

The final presentations will take place online.

10.10.2021:

All dates except the final presentations will take place online.

19.08.2021:

Given the current situation on how we are allowed to run in-person lectures, it is very likely that the final presentations will be held in-person. All other appointments take place online.

16.07.2021:

Registration for this seminar via the Uni2Work central master seminar registration.

15.07.2021:

This page is still under development, all content may be subject to change.
---
Goals
Learn to work scientifically
Prepare for your Bachelor thesis
Get to know a new topic
Practice your English
---
Location and Schedule
Location:
Zoom (Link is accessible via Uni2Work)

Dates with mandatory attendance are marked with an "*".
All assignments are due on their corresponding date at 11:59 pm.
The 90-seconds pitches and the final presentation will be organized into three groups depending on your advisor. The groups are divided up as follows:
Date
Time
Location
Topic
21.10.2021*
16:00 - 19:00
via Zoom
Kick-Off & Introduction
09.11.21
Submission of slides for 90-seconds pitches
11.11.21*
16:00 - 19:00
via Zoom
90-sec Pitches - Short Presentation of your topics
04.02.22
Submission of final paper
09.02.22
Submission of final presentation
11.02.2022*
10:00 - 17:00
Only Online
In person
Final presentations
---
Material
---
Contents
During the seminar, students will present the state of research and current developments in sub-areas of human-machine interaction. The aim of the proseminar is to convey and promote the basics of research, documentation and presentation of scientific work.

Attendance is compulsory for all lecture dates.
The lecture course is suitable for:
Media informatics students (Bachelor)
---
Topics
Each supervisor will supply 10 topics from their general topic direction.
---
Rules for Online Teaching
While LMU is closed, most teaching happens currently online. As teachers, we ask you to be forgiving if things should not work perfectly right away, and we hope for your constructive participation. In this situation, we would also like to explicitly point out some rules, which would be self-evident in real life:
In live meetings, we ask you to responsibly deal with audio (off by default) and bandwidth (video as needed).
Recording or redirecting streams by participants is not allowed.
Distributing content (video, audio, images, PDFs, etc.) in other channels than those foreseen by the author is not allowed.
If you violate one of these rules, you can expect to be expelled from the respective course, and we reserve the right for further action. With all others, we are looking forward to the joint experiment of an "online semester".