Proseminar Media Informatics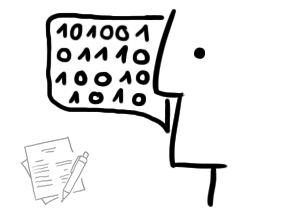 Lecturer: Prof. Dr. Hußmann
Person in charge: Linda Hirsch, Kai Holländer
Hours per week: 2
ECTS-Credits: 3
Modul: 14.4: Seminar zur ausgewählten Themen der Informatik (für Bachelor Medieninformatik)
12.1: Seminar zur ausgewählten Themen der Informatik (für Bachelor Informatik)
---
---
Topic
tba.
News
Time and Location
Presentation Dates
Date
Time
Topic
Materials
17.10.2019
12-2pm
Kick-Off
LaTex Template

Proseminar Example Works
07.11.2019*
12-2pm
90-sec Pitches
28.01.2020**
13:00 - 17:00
Final Presentations 1
30.01.2020
13:00 - 17:30
Final Presentations 2
*
Slides for the pitches must be handed in via Uni2Work on the 4th of November.
**
Slides must be handed in on the 26th of January.
Contents
During the seminar, students will present the state of research and current developments in sub-areas of human-machine interaction. In particular, the focus is on the overlapping of psychological and physiological characteristics of humans and their realization in technology. The aim of the proseminar is to convey and promote the basics of research, documentation and presentation of scientific work.

Attendance is compulsory for all lecture dates.
The lecture course is suitable for:
Media informatic students (Bachelor)