Media Informatics and Human-Computer Interaction Groups
The Media Informatics and Human-Computer Interaction Groups of the Department of Informatics of the University of Munich are headed by the chair of Applied Informatics and Media Informatics (Prof. Dr. Heinrich Hußmann, Prof. Dr. Sven Mayer) as well as the chair of Human-Computer Interaction (Prof. Dr. Andreas Butz). Together with other chairs of the department we are responsible for the program "Medieninformatik" at the University of Munich.
---
News
21.04.2021: No regular consultation hours Prof Hussmann


During sabbatical, there are no regular consultation hours with Prof Hussmann. Please get into contact via email in case of any questions.

27.11.2020: Open Lab Day 2020
Open Lab Day 2020 of the chairs for Media Informatics, Human-Computer Interaction and Human-Centered Ubiquitous Media Date: Dec. 7th 2020, Time: 6:00-9:30 PM, Location: Online Infos: http://www.medien.ifi.lmu.de/openlab/
22.10.2020: Media informatics introductory event on October 29, 2020 at 10 a.m.
For new students of media informatics the GAF (Active Group Fachschaftika) organizes another orientation phase . More details in schedule . The introductory event will take place online on October 29th at 10 a.m. via Zoom : Meeting ID: 99316 0256
---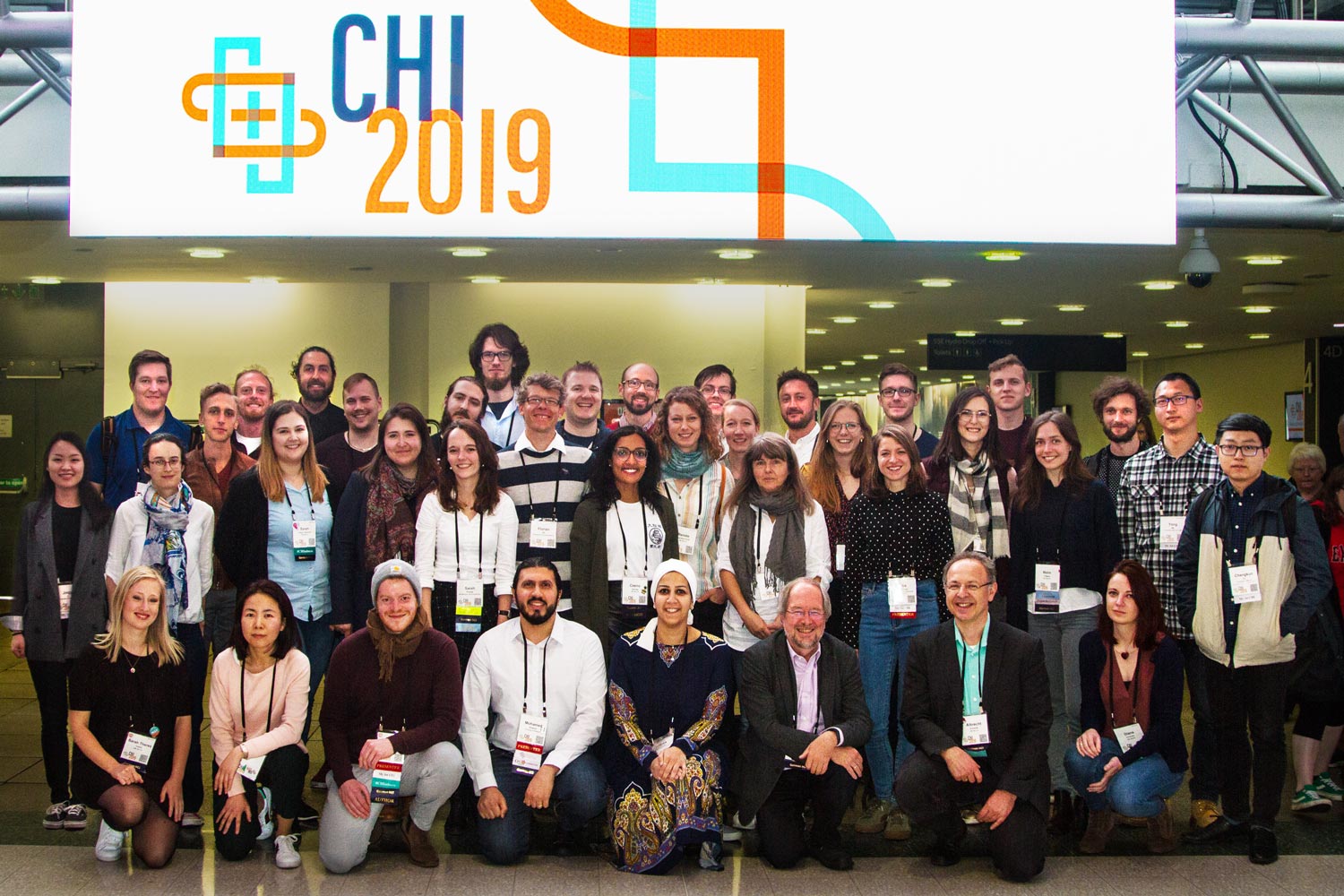 ---
Publications
---
Video (Open Lab Day 2018)
Professors and PhD students will showcase their ongoing research and students will present the results of their semester projects every year on the Open Lab Day. More information can be found at the website of the Open Lab Day.
---
Social Media