Workshop Sketching with Hardware
Lecturers: Prof. Butz
Persons in Charge: Bernhard Slawik, Thomas Kosch, Boris Kegeles, Beat Rossmy
Hours per week: 4
ECTS credits: 6
Erfahrungsgemäß übersteigt die zur Durchführung des Praktikums benötigte Stundenzahl die unten genannten Zeiten (Hausaufgaben, Projektfertigstellung, Deadlines, Dokumentation, ...).
Modul: Vertiefende Themen der Medieninformatik (BA) und Gruppenpraktikum (MA)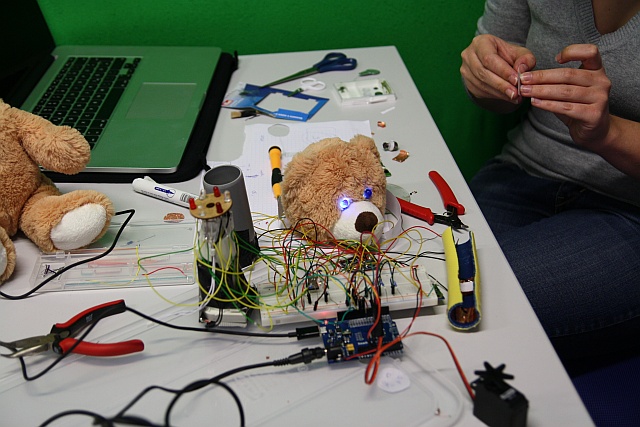 Blog
This practical course is well documented.
You can find the blog
here
.
News
Dates and Locations
Zeit: Montag, 27. August 2018 — Dienstag, 04. September 2018
Jeweils von 9 Uhr c.t. — 16 Uhr (nach Bedarf auch länger)
Ablauf
Registration
You have to apply for this practical course via the UniWorX central registration process
Einbringen des Praktikums
Für Bachelor-Studenten "Kunst und Multimedia" zählt dieses Blockpraktikum als eine Instanz der Veranstaltung "Blockpraktikum Multimediaprogrammierung" (unbenotet).
Für Bachelor-Studenten Medieninformatik zählt das Blockpraktikum als vertiefendes Thema im Modul P17 oder P18. Die Note basiert auf dem Engagement während des Praktikums und einer kurzen Hausarbeit
Diplom-Studenten erhalten einen unbenoteten Praktikumsschein über 4 SWS.
Contents
A brief introduction into physical prototyping and tinkering with electronics.
Experience prototypes are a good communication tool. They help to convince yourself and others of a concept in an early stage.
This short module will provide an overview of tools and methods for quickly prototyping input and output devices and interfacing them with a PC.
In this module you will learn:
electronics fundamentals
soldering
hacking electronics
interfacing various types of sensors
introduction to Arduino, a microcontroller-based prototyping platform
Processing
Designprozesse
...and even a little bit more.
Impressions
Weitere Eindrücke gibt es auf dem
Blog
(
alter Blog
)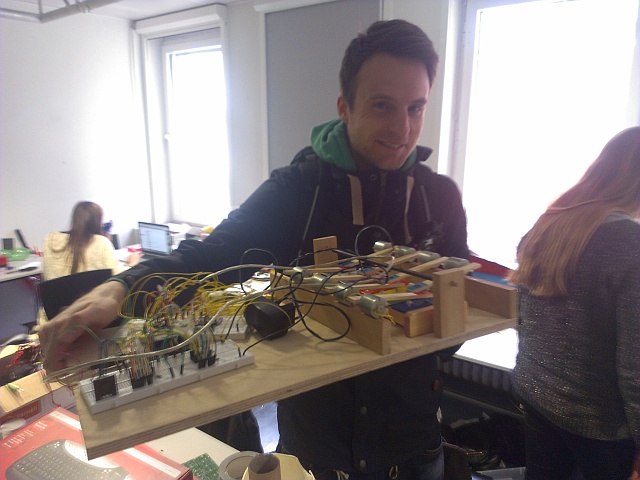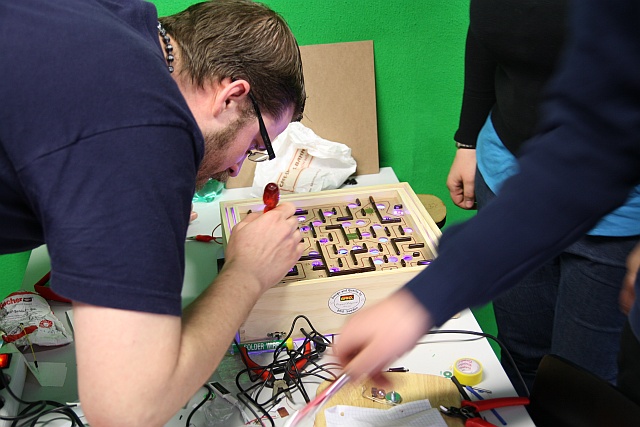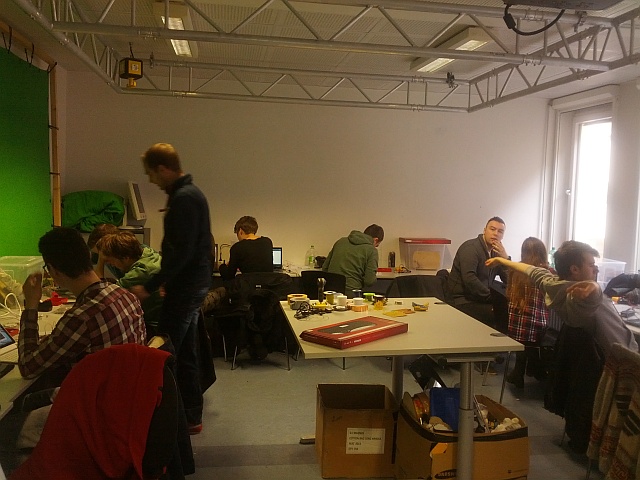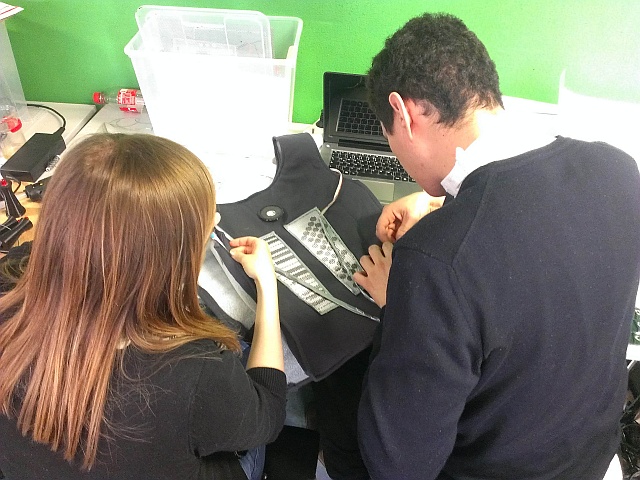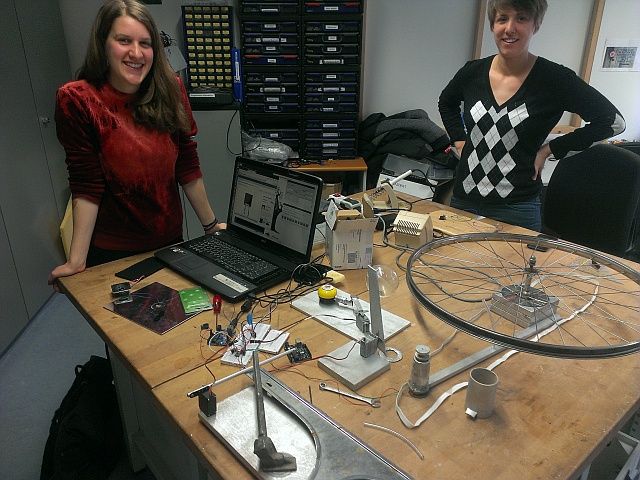 Weitere Eindrücke gibt es auf dem
Blog