Lecture Course Human-Computer Interaction 1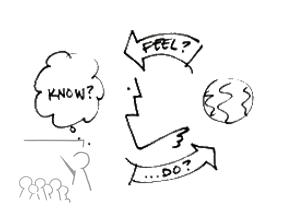 Lecturer: Prof. Butz, Dr. Florian Echtler
Tutorials: Alexander De Luca, Bettina Conradi
Hours per week: 3 (Lecture) + 2 (Tutorial)
ECTS credits: 6
Modul: WP12: Mensch-Maschine-Interaktion I (für Bachelor Medieninformatik)
News
29.08.2011: Die Nachholklausur findet am 12.10.11 von 14-16 Uhr im Raum M 218 im Hauptgebäude statt. Die Anmeldung ist ab sofort offen (Uniworx).
28.07.2011: Die Klausureinsicht findet am 04.08.11 von 14-15 Uhr im Meeting-Raum, 5.Stock, Amalienstr. 17 statt.
28.07.2011: Die Klausurergebnisse sind in UniWorx online.
20.07.2011: Die Probeklausur ist online (siehe ganz unten).
18.07.2011: Ab sofort findet kein Übungsbetrieb mehr statt. Fragen zur Klausur und eine Probeklausur werden in der letzten Vorlesung am 21.07. besprochen.
04.06.2011: Die Klausur findet voraussichtlich am 25.07., 14-17 Uhr statt. Raum wird noch bekannt gegeben.
05.05.2011: Die Übungen am 09.05. und 11.05. finden nicht statt.
02.05.2011: Die Übung 3, Mittwoch 14-16 Uhr, beginnt diese Woche am 04.05. ausnahmsweise erst um 15 Uhr s.t..
26.04.2011: Die Übungen finden bereits in der 1.Vorlesungswoche (02.05., 04.05.) statt.  
26.04.2011: Die Anmeldung zur Übungsgruppe wird am Freitag, 29.04. 14 Uhr, freigeschaltet.  
01.04.2011: Die Anmeldung zur Veranstaltung ist nun freigeschaltet. Das erste Übungsblatt kann schon bearbeitet werden.  
Dates and Locations
Lecture:
Thursday 9-12, Theresienstr. 39, B 139
Tutorial:
Monday 14-16 Uhr, Theresienstr. 39, B133 (iCal). Tutor: Sarah Torma
Monday 16-18 Uhr, Theresienstr. 39, B134 (iCal). Tutor: Stefanie Grois
Wednesday 14-16 Uhr, Ludwigstr. 28, RG, 026 (iCal). Tutor: Elisabeth Engel
Wednesday 16-18 Uhr, Theresienstr. 41, C112 (iCal). Tutor: Felix Praschak
Wednesday 18-20 Uhr, Theresienstr. 39, B040 (iCal). Tutor: Adalie Hemme

Contents
Es wird die Informationsverarbeitung des Menschen (physiologische und psychologische Grundlagen, Modelle, Handlungsprozesse), die technische Realisierung von Benutzungsschnittstellen (Ein- und Ausgabegeräte, Interaktionsstile) behandelt und es werden benutzerorientierte Entwurfsprozesse, Evaluationstechniken, Richtlinien und Standards für Benutzbarkeit vorgestellt.
Die Lehrveranstaltung eignet sich für
Studierende des Bachelorstudiengangs Medieninformatik (Pflichtveranstaltung im 4. Fachsemester)
Studierende des Bachelorstudiengangs Informatik als "vertiefendes Thema" (siehe Informationen zu Bachelor Informatik und Medieninformatik)
Studierende Kunst und Multimedia (Bachelor)
Studierende der Medieninformatik/Informatik (Diplom)
Lecture
(*) Die Podcasts sind im Theora-Format codiert. Evtl. fehlende Codec-Pakete sind unter xiph.org (Windows/Mac) verfügbar.
Tutorial
Die in der Vorlesung besprochenen Inhalte werden anhand von praktischen Anwendungen eingeübt. Es sollen praktische Erfahrungen in der anwenderorientierten Entwicklung von Schnittstellen (z.B. in Prototyping und Evaluation) erworben werden.
Registering for the Tutorial
A registration is required for participating at the tutorials. Registration starts in the first week of the semester. First come, first served.
To register, use Uniworx with your CIP Account.
Exam
Date: Monday, July 25 2011, 2-5 p.m.
Deadline for registration: Friday, July 22 2011, 10 a.m.
Place: HGB B201
Attention:

Closed book exam: lecture/exercise slides or other material is forbidden. Dictionary is allowed.
Bring a calculator with you.
Mobile phones, laptops and any other communication technologies are strictly forbidden. Leave them at home.
student id card required
Real (!!) identification document required (e.g. ID card or passport)

Klausureinsicht: Donnerstag, 04.08.2011, 14-15 Uhr im Meeting-Raum, 5.Stock, Amalienstr.17