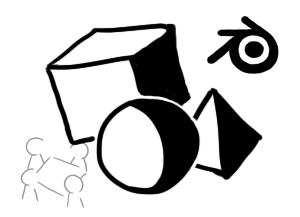 Lecturer:
Dr.-Ing. Wolfgang Höhl
mailto:
wolfgang.hoehl(at)lmu.de
Hours per week:
4
ECTS credits:
6
Module:
P 5.0.2 Gruppenpraktikum zu fortgeschrittenen Themen der Informatik (Master)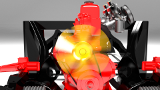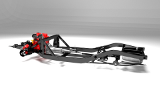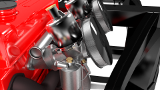 Filmstills aus der CG animation "The Inner Values"
Animationsfilm von David und Elias Englmeier | Sommersemester 2014

News
Dates and Locations
An folgenden Freitagen, jeweils 9-13 Uhr:


17.05. - Workshop 1: Animation in a nutshell
31.05. - Workshop 2: Modeling
07.06. - Workshop 3: Texturing and Lighting
28.06. - Workshop 4: Animation
05.07. - Workshop 5: Rendering and Compositing
19.07. - Workshop 6: Projekttag


Location: CIP Pool Amalienstraße 17, Raum A 001
Project Week 29.07.2019 - 02.08.2019, 9 a.m. to 1 p.m.
Location: CIP-Raum BU 102 - Kalahari
Oettingenstrasse 67, 80538 Munich

Contents
Das Praktikum gibt eine Einführung in die 3D-Modellierung mit Blender.
Die Lehrveranstaltung gliedert sich in fünf Workshops und eine Projektwoche. Es werden die Grundlagen von Modeling, Texturing, Lighting, Rendering und Compositing mit der freien Software Blender erarbeitet. In der Projektwoche haben die Studierenden die Gelegenheit, die erworbenen Kenntnisse in einem praktischen Projekt umzusetzen.
Die Lehrveranstaltung eignet sich für Studierende der Medieninformatik/Informatik (Master) als Gruppenpraktikum.
Programm der Lehrveranstaltung, Prüfungsaufgabe und Literatur
Students
The lecture course is suitable for:
Students of Media Informatics (Master)
Students of Computer Science (Master)
Die Veranstaltung ist für Masterstudierende gedacht und nur im Master anrechenbar.
Für Bachelorstudierende gibt es die Möglichkeit die Veranstaltung zu besuchen und die ECTS-Credits für den Master im Vorfeld zu sammlen. Ein Einbringen in den laufenden Bachelor ist jedoch nicht möglich.
Die Teilnehmerzahl ist auf 20 Studierende begrenzt.
Bachelorstudierende können nur an dieser Lehrveranstaltung teilnehmen, wenn der Platz nicht schon von einem Masterstudenten belegt sein sollte.
Registration
Applications by central application facilities. A list of all participants you can find on Uniworx.
References
BARTENBACH, C.: Handbuch für Lichtgestaltung, SpringerWienNewYork 2008

BIRN, Jeremy: Digital Lighting and Rendering, New Riders 2005

BLANK, Richard: Film & Licht, Alexander Verlag, Berlin 2009

BROOKER, Darren: Essential CG Lighting Techniques, Focal Press, Oxford 2008

FUNK, Gerhard: Digital Media for Artists, Kunstuniversität Linz, 2004

HIRST, Tony: Digital Worlds – Interactive Media and Game Design, Open University undergradute course, May 2009

HÖHL, Wolfgang: Interaktive Ambiente mit Open-Source Software, 3D-Walk-Throughs und Augmented Reality für Architekten mit Blender 2.43, DART 3.0 und ARToolKit 2.72, SpringerWienNewYork 2009

HÖHL, Wolfgang: Generative Solar Design, Lichträume, Schattenkörper und Sonnenstandssimulation, in: Computer Spezial 2/2009, Bauverlag BV GmbH., Gütersloh 2009, S. 13 - 19 und in: FORUM PLANEN 11 / Juni 09, Österreichischer Wirtschaftsverlag, Wien 2009, S. 9 – 11

HÖHL, Wolfgang: Die "Innere Logik" der Form, Neues vom Design Modelling Symposium 2009, in: db 12/2009, Leinfelden-Echterdingen 2009, S. 76 – 78

JOHNSTON, T.: The Illusion of Life. New York, Abbeville Press, 1981

LASSETER, John: Principles of Traditional Animation applied to 3D Computer Animation ACM Computer Graphics, Vol. 21, Number 4, July 1987, S. 35-44

MULLEN, Tony: Mastering Blender, John Wiley & Sons, Indianapolis 2009

POTTMANN, H.: Architekturgeometrie, SpringerWienNewYork 2009

ROOSENDAAL, T.: The Official Blender 2.3 Guide, No Starch Press, San Francisco 2004

ROOSENDAAL, T.: The Essential Blender, No Starch Press, San Francisco 2010

SCHIPEK, Dietmar: Grundbegriffe Animation, in: mediamanual.at, Bundesministerium für Unterricht, Kunst und Kultur, Wien

De STEFANO, R.: The Principles of Animation, Electronic Visualization Laboratory, University of Illinois, Chicago / USA

WARTMANN, C.: Das Blender-Buch, D-Punkt Verlag, Heidelbarg 2007

WARTMANN, C.: The Blender GameKit – Interactive 3D for Artists, No Starch Press, San Francisco 2009

WILLIAMS, R.: The Animators Survival Kit, Faber & Faber, London 2009