Practical Course Web Development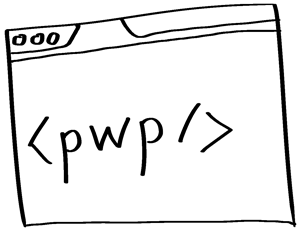 Lecturers: Prof. Hußmann
Persons in Charge: Juliane Franze (Fraunhofer ESK), Tobias Seitz
Guests: Dr. Julie Wagner (Fujitsu Enabling Software Technology),
Werner Huber (SIXT),
Roland Singer (Desertbit),
Maximilian Körner
Hours per week: 4
ECTS-Credits: 6
Modul: Master P5.0.2 oder P5.0.4: Gruppenpraktikum zu fortgeschrittenen Themen der Informatik I oder Informatik II
Nach Rücksprache mit dem Prüfungsausschuss auch Anerkennung für P2, P3 oder P6 (Vertiefende Themen für Master) möglich
Bachelor P17, P18: Vertiefende Themen der Medieninformatik I oder II
News
10/02/17:

The final presentation will take place on the 17th of March, at 4 pm.

06/10/16:

Letters of acceptance were sent through UniWorX. If you were accepted but cannot participate, please inform us by October 10th, so that we can invite people from the waiting list.

20/09/16:

Applications are due September 30, 2016 via UniWorX..

20/09/16:

Dr. Julie Wagner (Fujitsu) will give a talk about DevOps.

20/09/16:

We opened a Slack channel where students and staff discuss topics around the lectures and tutorials.
Content
Das Praktikum Webentwicklung wird erstmals im Wintersemester 16/17 angeboten und ist eine Schwesterveranstaltung des "Praktikum Entwicklung von Mediensystemen (PEM)".
In diesem Praktikum werden Themen aus Multimedia im Netz vertieft, die Schwerpuntke liegen hierbei auf NodeJS und gängigen Entwicklungstools, AngularJS und Polymer. Die Studierenden entwickeln im Team ein lauffähiges System das in den Produktivbetrieb übergehen soll.
Guest Talks
Als Gastredner wird auch Dr. Julie Wagner, UX Researcher bei Fujitsu über DevOps referieren.
DevOps ist ein kulturelle Veränderung in der agilen Softwareentwicklung und beschreibt die Schnittstelle zwischen Development, Operations und Qualitätssicherung. Ziel ist es die Auslieferung von Softwareprodukten zu beschleunigen. Dies wird erreicht durch (1) stärkere Kommunikation zwischen einzelnen Teams und (2) eine effiziente "DevOps toolchain".
In dem Vortrag konzentrieren wir uns auf Fallbeispiele aus der Praxis sowie auf das technische Zusammenspiel einzelner Werkzeuge, die die Studenten schon im Voraus kennengelernt haben. Ganz konkret zeigen wir, wie die Studenten ihr entwickeltes System in der Cloud deployen.
Dates
Date: weekly Friday, 4 pm - 6 pm
Location: CIP Pool, Amalienstraße 17
Applications
In der Bewerbung schildern Sie bitte kurz Ihre Motivation, Vorkenntnisse in der Web-Entwicklung (insbesondere mit NodeJS, AngularJS und Polymer) und was Sie vom Praktikum erwarten. Die Bewerbung sollte nicht mehr als 1000 Wörter umfasssen und darf als PDF auf uniworx hochgeladen werden.
| Date | Session | Downloads |
| --- | --- | --- |
| 21.10.2016 | First Session | Intro-Slides |
| 28.10.2016 | Requirements Engineering | RE-Slides |
| 11.11.2016 | Dev Ops - Guest Talk (Julie Wagner, Fujitsu EST) | Guest Talk Slides |
| 18.11.2016 | APIs | APIs-Slides |
| 25.11.2016 | Front-End Part 01 | Angular-Slides-01 |
| 02.12.2016 | Front-End Part 02 | No slides, just examples |
| 09.12.2016 | Coding Good Practice | Coding-Practice-Slides |
| 16.12.2016 | Front-End Part 03 | Angular-Slides-03 |
| 13.01.2017 | A Peek into React - Guest Talk (Werner Huber, SIXT) | -- |
| 20.01.2017 | Secure Web Applications - Guest Talk (Roland Singer, Desertbit) | -- |
| 27.01.2017 | Synchronized Social Music Listening - Guest Talk (Maximilian Körner) | -- |
| 03.02.2017 | Task Runners | Slides |