Projektkompetenz Multimedia: Maya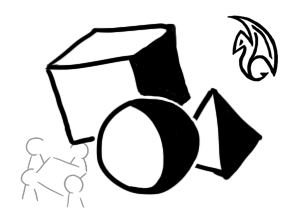 Lecturer: Neal B�rger
Semesterwochenstunden: 3 SWS
ECTS-Credits: 3
Modul: Projektkompetenz Multimedia (f�r Bachelor Medieninformatik)
News
12.10.2015:

Registration per email an: info@nealbuerger.com

12.10.2015:

First Lesson on the 26.10.
Dates and Locations
Lecture:
Date: Monday, 6-8 p.m.
Location: Amalienstr. 17 Room A 105
Contents
Introduction to 3D-Modelling and Animation covers the basic principals of Modeling, Lighting & Shadows, Indirect Lighting, Shading, Rendering, Keyframe Animation and Dynamics. These concepts are presented with the software Autodesk Maya 2016.
ECTS-Credits
To obtain the ECTS-Credits a small Maya-project must be completed.
The lecture course is suitable for:
Students of Media Informatics (Bachelor)
Registration
Email to info@nealbuerger.com seats will be given by "First Come First Serve". (max. 20 participants) Requirements: Laptop and 3-Button-Mouse
Themen
| | | |
| --- | --- | --- |
| Datum | Thema | Material |
| 28.10.2015 | Einführung | |
Gesamt Skript - Stand 2013
Last Semesters Results
Literature
Materials
Tutorial Sites
Foren
Autodesk Materials
Enviroment Maps
Shaders/Materials