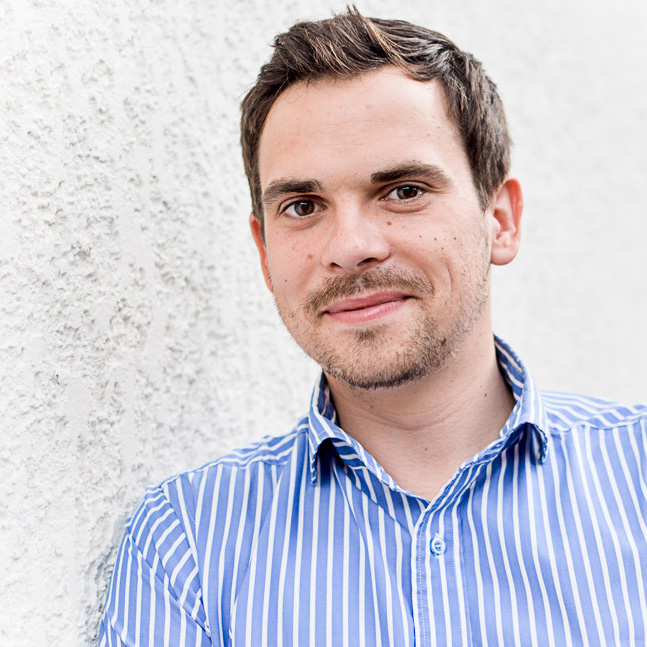 Dr. Michael Chromik
This is now a legacy site as I am no longer with the research group.
Research Interests

My research interest is the field of explainable intelligent systems, at the intersection of human-computer interaction, machine learning, information visualization, and decision support systems. I am interested in the human-computer-interaction side of machine learning interpretability, especially the design and evaluation of ML-based explanations. I study how intelligent decision support systems may provide relevant and interactive explanations that empower decision makers to understand the capabilities and limitations of machine learning predictions. I follow a design science research approach with a strong focus on human-centered design.
Explainable Artificial Intelligence (XAI), Human-AI Interaction and Collaboration, Decision Support Systems.
Background
Michael Chromik was a PhD candidate with the Human-Computer Interaction group of Prof. Dr. Andreas Butz at LMU Munich, Germany. Furthermore, he is part of the Management Team at the Center for Digital Technology & Management (CDTM). He received his M.Sc. and B.Sc. in Information Systems from TU Munich and TU Darmstadt, respectively. Additionally, he received an Honors Degree in Technology Management from CDTM.
Publications
2021



Download

Michael Chromik
Making SHAP Rap: Bridging Local and Global Insights through Interaction and Narratives
In 18th IFIP TC13 International Conference on Human-Computer Interaction (INTERACT'21). (bib)



Download

Michael Chromik, Andreas Butz
Human-XAI Interaction: A Review and Design Principles for Explanation User Interfaces
In 18th IFIP TC13 International Conference on Human-Computer Interaction (INTERACT'21). (bib)



Download

Michael Chromik, Malin Eiband, Felicitas Buchner, Adrian Krueger, Andreas Butz
I Think I Get Your Point, AI! The Illusion of Explanatory Depth in Explainable AI
In Proceedings of the 26th ACM Annual Conference on Intelligent User Interfaces (IUI '21) (bib)
2020



Download

Michael Chromik, Florian Lachner, Andreas Butz
ML for UX? - An Inventory and Predictions on the Use of Machine Learning Techniques for UX Research
In NordiCHI '20: Proceedings of the 11th Nordic Conference on Human-Computer Interaction: Shaping Experiences, Shaping Society (bib)



Download

Michael Chromik, Florian Fincke, Andreas Butz
Mind the (Persuasion) Gap: Contrasting Predictions of Intelligent DSS with User Beliefs to Improve Interpretability
In Companion Proceedings of the 12th ACM SIGCHI Symposium on Engineering Interactive Computing Systems (EICS '20 Companion). Association for Computing Machinery, New York, NY, USA (bib)



Download

Michael Chromik
reSHAPe: A Framework for Interactive Explanations in XAI Based on SHAP
In Proceedings of 18th European Conference on Computer-Supported Cooperative Work (ECSCW '20). European Society for Socially Embedded Technologies (EUSSET) (bib)



Download

Michael Chromik, Martin Schuessler
A Taxonomy for Human Subject Evaluation of Black-Box Explanations in XAI
In Workshop on Explainable Smart Systems for Algorithmic Transparency in Emerging Technologies at IUI'20, Cagliari, Italy, March 17 - 20, 2020. ACM, New York, NY, USA (bib)
2019



Download

Michael Chromik, Malin Eiband, Sarah Theres Völkel, Daniel Buschek
Dark Patterns of Explainability, Transparency, and User Control for Intelligent Systems
In Workshop on Explainable Smart Systems at IUI'19, Los Angeles, California USA, March 17 - 20, 2019. ACM, New York, NY, USA. (bib)
Teaching