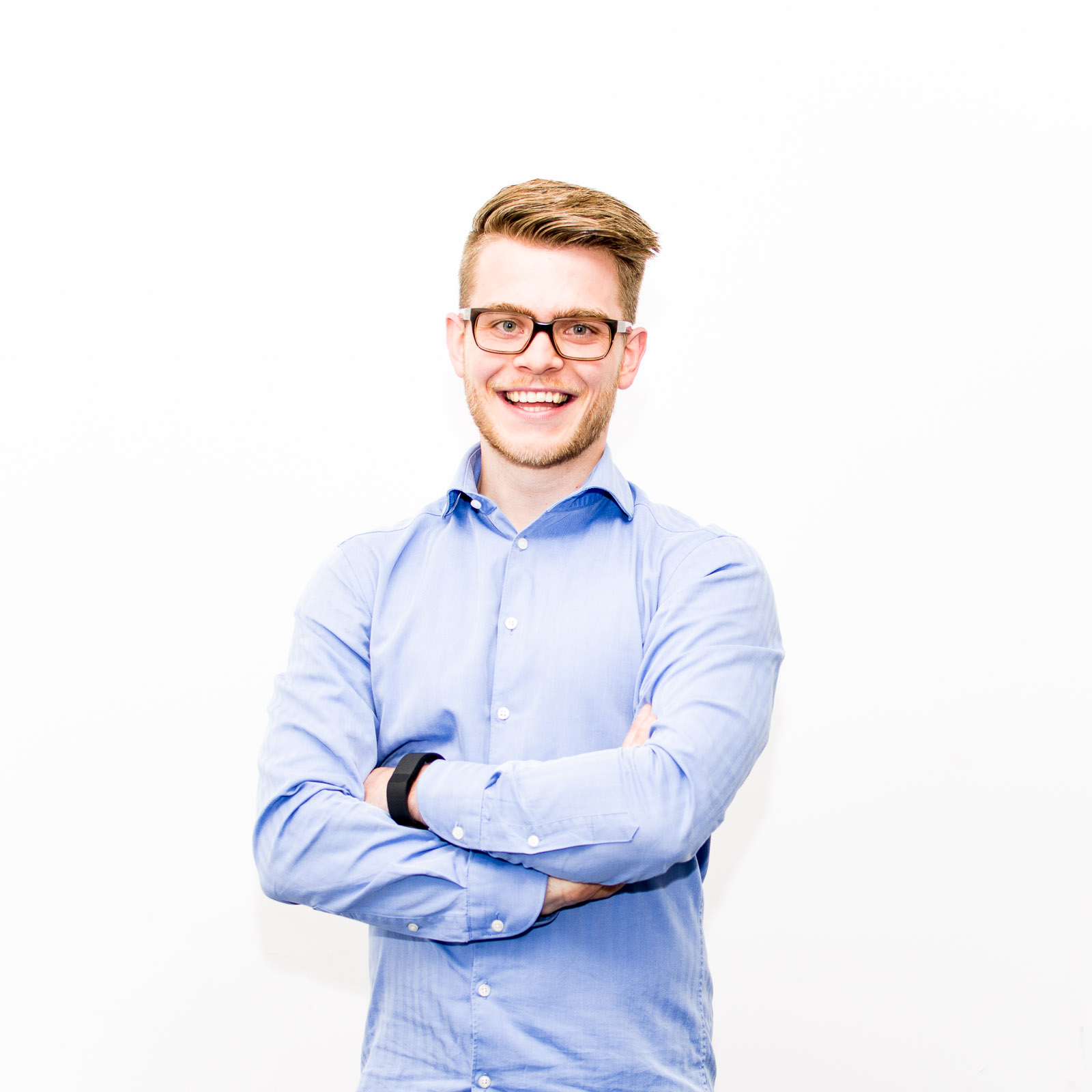 Florian Lachner
E-Mail
lachner ät cdtm.de
florian.lachner ät ifi.lmu.de
Phone
+49-89 / 289-28471
Address
Florian Lachner
Center for Digital Technology and Management (CDTM) - www.cdtm.de
Ludwig-Maximilians-Universität & Technische Universität München
Marsstr. 20-22, 80335 Munich, Germany
Consultation hours
On request (via e-mail please)
Research Interests
In my research, I study the applicability of User Experience (UX) Measurement Methods for digital products, particularly collaboration platforms. One of my main areas is the comparison and discussion of qualitative and quantitative approaches. In fact, I particularly focus on the development and implementation of data-driven UX design tools and methods and the investigation of UX method triangulation. Furthermore, I investigate country-specific/intercultural differences in UX Design.

Keywords:
User Experience Measurement
Qualitative vs. Quantitative User Experience Analysis
Data-driven UX design
Cross-Cultural User Experience Design
Tools and Methods for UX practitioners
If you are interested in a Bachelor's or Master's Thesis please don't hesitate to contact me via email. I'm happy to jointly discuss a suitable topic (if there is no topic available) or talk about a listet thesis topic. Please attach a CV and transcript to your email to help me to get a first overview about existing interests.
I am on a research stay at University of California, Berkeley, CA, USA from January 2018 to beginning of April 2018. It may take longer to answer all E-Mails during that time. I am sorry for any inconvenience.
---
Publications
2020



Download

Michael Chromik, Florian Lachner, Andreas Butz
ML for UX? - An Inventory and Predictions on the Use of Machine Learning Techniques for UX Research
In NordiCHI '20: Proceedings of the 11th Nordic Conference on Human-Computer Interaction: Shaping Experiences, Shaping Society (bib)
2018



Download

Florian Lachner, Mai-Anh Nguyen, Andreas Butz
Culturally Sensitive User Interface Design: A Case Study with German and Vietnamese Users
In Proceedings of AfriCHI '18, December 3–7, 2018, Windhoek, Namibia.



Download

Ingrid Pettersson, Florian Lachner, Katharina Frison, Andreas Riener, Andreas Butz
A Bermuda Triangle? - A Review of Method Application and Triangulation in User Experience Evaluation
In Proceedings of the 2018 CHI Conference on Human Factors in Computing Systems. ACM. (bib)



Download

Hanna Schneider, Florian Lachner, Malin Eiband, Ceenu George, Purvish Shah, Chinmay Parab, Anjali Kukreja, Heinrich Hussmann, Andreas Butz
Privacy and personalization: the story of a cross-cultural field study
ACM Interactions magazine, May - June 2018
2017



Download

Hanna Schneider, Ceenu George, Malin Eiband, Florian Lachner
Investigating Perceptions of Personalization and Privacy in India
In Interact '17 (bib)



Download

Florian Lachner, Florian Fincke, Andreas Butz
UX Metrics: Deriving Country-Specific Usage Patterns of a Website Plug-in From Web Analytics
In IFIP Conference on Human-Computer Interaction 2017 (pp. 142-159). Springer International Publishing. (bib)



Download

Ingrid Pettersson, Katharina Frison, Florian Lachner, Andreas Riener, Jesper Nolhage
Triangulation in UX Studies: Learning from Experience
In Proceedings of the 2016 ACM Conference Companion Publication on Designing Interactive Systems (pp. 341-344). ACM. (bib)
2016



Download

Florian Lachner, Katharina Frison, Hanna Schneider, Andreas Riener
User Experience Lifecycle Reflection: An Interdisciplinary Journey to Enable Multiple Customer Touchpoints
In Experience Design for Multiple Customer Touchpoints workshop in conjunction with NordiCHI'16. October 23 - 27, 2016, Gothenburg, Sweden. (bib)



Download

Florian Lachner, Philipp Naegelein, Robert Kowalski, Martin Spann, Andreas Butz
Quantified UX: Towards a Common Organizational Understanding of User Experience
In NordiCHI '16: Proceedings of the 9th Nordic Conference on Human-Computer Interaction, Gothenburg, Sweden - October 23 - 27, 2016. (bib)



Download

Patrick Christ, Florian Lachner, Axel Hoesl, Bjoern Menze, Klaus Diepold, Andreas Butz
Human-Drone-Interaction: A Case Study to Investigate the Relation between Autonomy and User Experience
ECCV Workshops 2016. International Workshop on Assistive Computer Vision and Robotics in conjunction with ECCV 2016, Amsterdam, Netherlands, October 9th, 2016. (bib)
2015
Florian Lachner, Constantin von Saucken, Florian 'Floyd' Mueller, Udo Lindemann
Cross-Cultural User Experience Design: Helping Product Designers to Consider Cultural Differences
In International Conference on Cross-Cultural Design 2015 (pp. 58-70). Springer International Publishing. (bib)
2014
Constantin von Saucken, Florian Lachner, Udo Lindemann
Principles for User Experience - What We Can Learn from Bad Examples
In KEER '14: Proceedings of the 5th International Conference on Kansei Engineering and Emotion Research. Linkoeping, Sweden, June 11-13 (No. 100, pp. 1331-1341). Linkoeping University Electronic Press. (bib)
2012
Clemens Hepperle, Florian Lachner, Markus Moertl, Udo Lindemann
Compatibility evaluation of future product concepts
In Engineering, Technology and Innovation (ICE), 2012 18th International ICE Conference on (pp. 1-10). IEEE. (bib)
---
Teaching
Fall 2017: UX Measurement (CDTM)
Fall 2017: Trend Seminar (CDTM)
Spring 2017: Intro to HCI (CDTM)
Spring 2017: Trend Seminar (CDTM)
Fall 2016: UX Measurement (CDTM)
Fall 2016: Trend Seminar (CDTM)
Spring 2016: Trend Seminar (CDTM)
Spring 2016: Intrapreneurship (CDTM)
Fall 2015: IP and Corporate Finance (CDTM)
Fall 2015: Intro to HCI (CDTM)
Fall 2015: Trend Seminar (CDTM)
---
Bachelor, Project and Diploma Theses
Open Topics
Topics in Progress
Closed Topics