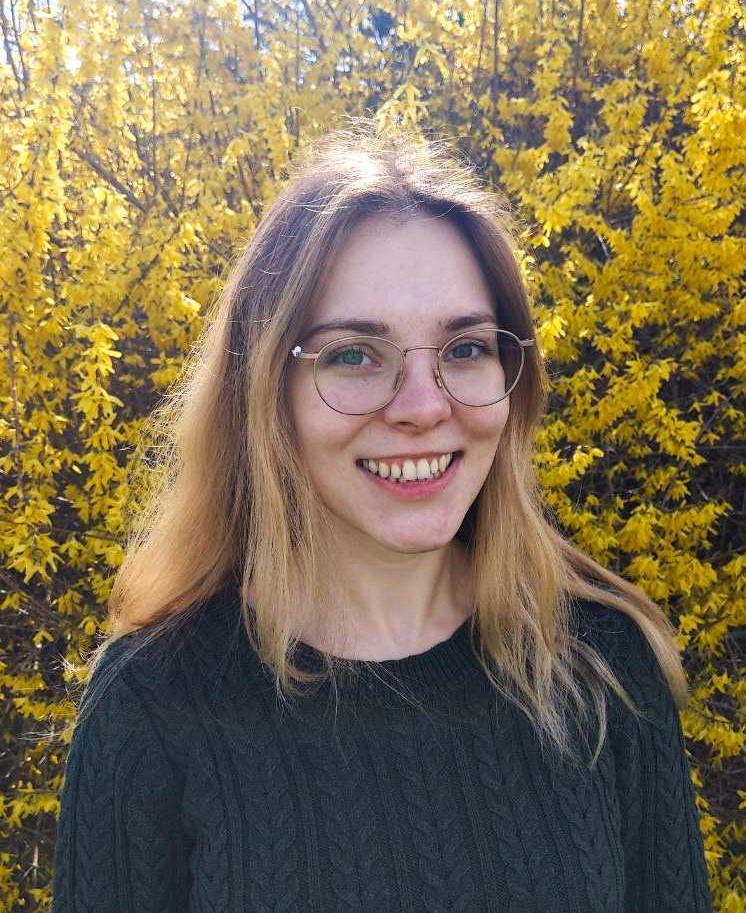 Svenja Schött
E-Mail
svenja.schoett@ifi.lmu.de
Phone
+49-89 / 2180-75126

Address
Svenja Schött
LMU Munich
Media Informatics Group
Frauenlobstr. 7a
80337 Munich, Germany
Room
449 (4th floor)
Research Interests
My research deals with how humans interact with technology and how we can improve those interactions. I am especially interested in technical solutions that foster trust and understanding, especially when interacting with robots. This research is one puzzle piece of the
OneMunich project
.
Teaching
Open Positions as HiWi and Working Student
Tutors for the lecture Human-Computer Interaction 1 for SoSe 2023 wanted!
Wir suchen für das kommende Semester nach Tutor:innen, die den Übungsbetrieb der Bachelor Vorlesung MMI1 unterstützen. Zu den Aufgaben gehören das Halten von Tutorien sowie die Korrektur der Übungsblätter. Die Tutorstellen sind bezahlt und können zusätzlich als PSK angerechnet werden lassen. Es ist von Vorteil (jedoch nicht zwingend notwendig) die Vorlesung bereits selbst besucht zu haben.
Publications
2023
Svenja Schött, Rifat Amin, Andreas Butz
A Literature Survey of How to Convey Transparency in Co-Located Human-Robot Interaction
In Multimodal Technol. Interact. 2023, 7(3), 25 (bib)
2022



Download

Svenja Schött, Andreas Butz
Robo-Tooltips: Understandable Robots for Trustworthy Interactions
In Proceedings of Mensch und Computer 2022 (MuC '22). Darmstadt, Germany. September 4 - 7, 2022. ACM, New York, NY, USA. (bib)
2021



Download

Marius Rusu, Svenja Schött, John Williamson, Albrecht Schmidt, Roderick Murray-Smith
Low-Dimensional Embeddings for Interaction Design
In Advanced Intelligent Systems, 4: 2100045. DOI: https://doi.org/10.1002/aisy.202100045 (bib)
Nađa Terzimehić, Svenja Schött, Florian Bemmann, Daniel Buschek
MEMEories: Internet Memes as Means for Daily Journaling
In Designing Interactive Systems Conference 2021 (DIS '21). ACM, New York, NY, USA, 538-548. DOI: https://doi.org/10.1145/3461778.3462080 (bib)
Theses (Bachelor/Master)
Open
---
In Progress
---
Accomplished