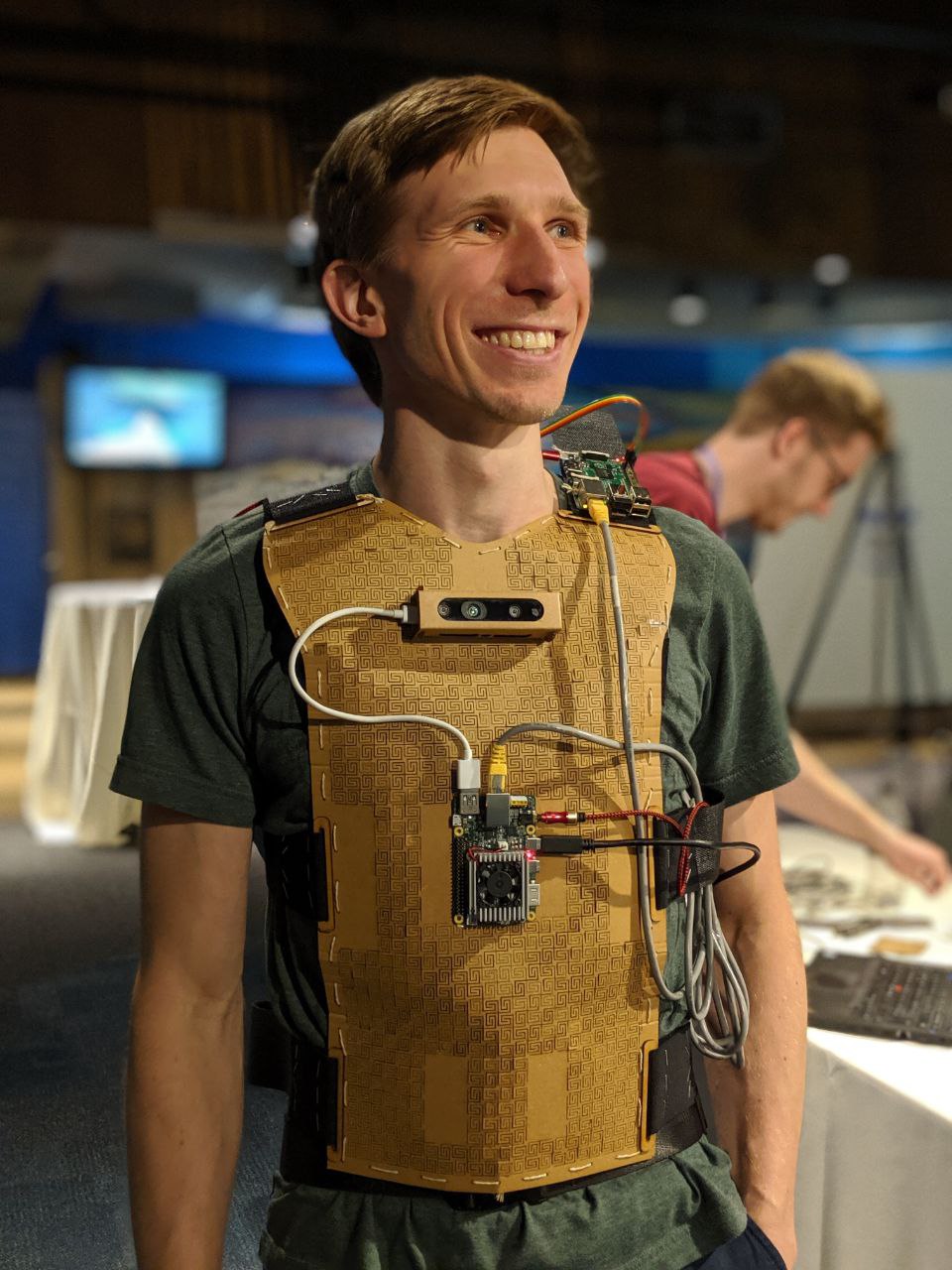 Dennis Dietz
E-Mail
dennis.dietz@ifi.lmu.de
Phone
+49-89 / 2180-75133
Address
Dennis Dietz
LMU Munich
Media Informatics Group
Frauenlobstr. 7a
80337 Munich, Germany
Room
455 (4th floor)
Research Interests
Exploring training support in sports
Data empowerment for interactive training assistants
VR/AR
Teaching
---
Awards
BR41N.IO WINNER 2017
Team "EEGenius"
Team members: Dennis Dietz, Ion Robu, Zeanna Jadavji, Brett Paffrath, Ore Arowobusoye, Sonia Sharma, Kevin Torgas
Idea: The team created a smart home interface on mobile devices to complete complex tasks using simple BCI that is compatible with many readily available apps.
UIST 2019 Student Innovation Contest
Jury's Choice Award
Team Visionaries
Team members: Dennis Dietz, Stefan Langer, Kyrill Schmid, Daniel Neumann, Felix Dietz
Idea: The creation of a sustainable cardboard vibration vest. Through object recognition it can detect objects in your pathway and gives feedback through vibrations on the back.
Reviews
Theses (Bachelor/Master)
If you are interested in a project related to my research interest, please contact me.
Open
---
Publications
2022



Download

Dennis Dietz, Carl Oechsner, Changkun Ou, Francesco Chiossi, Fabio Sarto, Sven Mayer, Andreas Butz
Walk This Beam: Impact of Different Balance Assistance Strategies and Height Exposure on Performance and Physiological Arousal in VR
In VRST '22: 28th ACM Symposium on Virtual Reality Software and Technology. Tsukuba, Japan, 29 November 2022- 1 December 2022. ACM, New York, NY, USA. (bib)



Download

Dennis Dietz, Carl Oechsner, Sven Mayer, Andreas Butz
Highland VR: Exploring Virtual Reality for Collaborative Balance
In CHI '22 workshop: VR [we are] Training - Workshop on Collaborative Virtual Training for Challenging Contexts. New Orleans, LA, USA, April 29, 2022. ACM, New York, NY, USA. (bib)
2021
Stefan Langer, Dennis Dietz, Andreas Butz
Towards Risk Indication In Mountain Biking Using Smart Wearables
To appear in CHI EA '21: Extended Abstracts of the CHI Conference on Human Factors in Computing Systems (CHI EA 2021) (bib)
2018



Download

Dennis Dietz
MR-Braintap: Increasing Freedom through Mixed Reality-Brain Computer Interface
In CHI '18 workshop: Designing Interactions for the Ageing Populations. Montreal, QC, Canada, April 22, 2018. ACM, New York, NY, USA. (bib)