Tutorials Multimedia in the Net
Winter Semester 2006/2007
Freqently Asked Questions & Recommendations
Raphael Wimmer <raphael.wimmer@medien.ifi.lmu.de>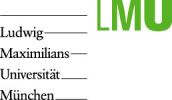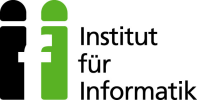 What we will cover today
Exercise 3: review
Some Recommendations
Frequently Asked Questions
Common Pitfalls in C
Exercise 3 review
some quite nice solutions
some complaints
deadline extended by one week
re-submit incomplete solutions
Some Recommendations
teamwork works better
share code
divide code into modules
don't program on Windows
hand in even incomplete code
document your code
Frequently Asked Questions
What do I have to do to get the certificate?
Hand in solutions to all (but one) exercise sheets. Ideally your solutions should fulfil all tasks listed in the exercise sheet.
Will the difficulty level of the exercises change?
They will get easier over time. This is due to three reasons:
You will learn C, you will work in groups, and the exercises will be scaled down as there are probably enough other things you have to do at the end of the semester.
What about group work?
You will hand in solutions as groups from December on. Currently, teamwork is recommended and probably needed. You just have to hand in a solution by yourself.
C pitfalls [1]
Windows C vs. Linux C.

#include <stdio.h>
#include <stdlib.h>
#include <time.h>

char *colour;

int main(int argc, char *argv[]){

	scanf("%s",&colour);

	if (strcmp(colour,"blue")){
		printf("DATE:"__DATE__);
	}
}
C pitfalls [2]
Flexible Arrays

int main(int argc, char** argv) {

    int numcolors;
    char* colors[numcolors];
    if(argc == 2) { // if argument given
        // init colors
        numcolors = 3;
        colors[0] = "red";
        colors[1] = "green";
        colors[2] = "blue";
    }
}
C pitfalls [3]
String Comparison

#include <stdio.h>
int main(int args, char** argv) {

	char* string = "..."
	if (argv[1] == "blue") {
		printf("\033[34;1m");
		printf(string);
	} else if (argv[1] == "green") {
		printf("\033[42;1m");
		printf(string);
	} else if (argv[1] == "red") {
		printf("\033[31;1m");
		printf(string);
	}
 
	printf("\033[0");
 
	return 0;
}